Taking a cue from the popularity of our Half Snap wrap luminaire, Prudentail Ltg. is pleased to introduce Zenith, a modern square-shaped pendant. A simple, geometric halo of light, Zenith is ideal for elevating wide-open spaces.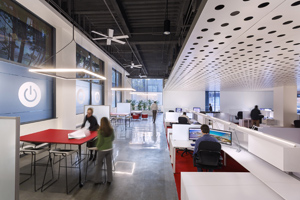 Take a peek at our peak pendant, the new Zenith:
• 2' x 2', 3' x 3', 4' x 4', round or square lenses
• Available in LED or seamless fluorescent, 14 premium color options
• Made in America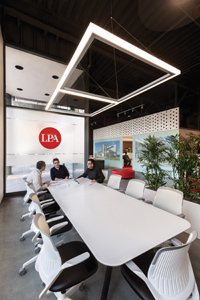 Please consider visiting our showroom in New York or let us know if you would like photography or a sample. Manufacturing in Los Angeles since 1955, Prudential Lighting continues to create a wide range of fixtures, from elegant pendants to innovative LED luminaires, while collaborating with designers in realizing their visions for architectural lighting environments. Light creates life. Create with Prudential Ltg.