New contemporary styled LEDgend™ Roadway LED luminaires from Holophane meet demands for sustainability and enhance visual comfort and safety for pedestrians and drivers on municipal roadways and other areas. The fixtures offer precise optical control for high application efficacy, with an optimized thermal management system to ensure maximum performance.
Multiple lumen packages offer design flexibility, making the luminaires applicable for a range of environments, including municipal and residential streets, municipal parks and recreational facilities, campuses, military bases, industrial parks, hotels and resorts and bridges.
"Holophane has a history of providing effective roadway lighting dating back to 1898 when early prismatic glass optics controlled both the thermal and optical issues associated with gas street lighting," said David Deck, Holophane Senior Product Manager, Functional Outdoor. "Better maintained thermal performance and lower junction temperature in LEDgend luminaires ensure longer life and higher delivered lumen output for the LEDs."
LEDgend luminaires are environmentally friendly, with zero uplight to reduce light pollution. The units' highly engineered light engine is designed to restrict the direct view of the individual LEDs, creating a wholly luminous appearance and minimizing glare.
Glass optics help prevent dirt depreciation and do not discolor or become brittle over time, resulting in more light within the intended space. A sealed optical system provides an IP66 ingress rating against water and dust and extends component life.
New LEDgend luminaires are designed for a minimum of 80,000 hours of virtually maintenance-free operation in a 40ºC ambient. An optional dual driver system boosts driver life to approximately 100,000 hours and incorporates an electronic transfer switch that senses current on the main driver and automatically switches to the auxiliary driver if necessary. The auxiliary driver will not energize until needed; a built in time delay eliminates nuisance switching due to power fluctuations.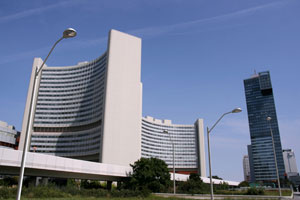 "The dual driver system eliminates service trips to the field, thereby reducing travel and labor costs," Deck said. "Fewer inventoried replacement parts and less equipment rental and labor coordination translate into significant maintenance savings."
LEDgend luminaires can help municipalities and others become more "green" by reducing the energy load via dimming. The fixtures allow 100 percent light output during hours when roadways are the busiest and can decrease output to 50 percent throughout the rest of the daily cycle.
The units are also compatible with Acuity Brands' ROAM® technology for system monitoring, control and dimming.
Holophane LEDgend luminaires are available with three optical distributions: Type I, narrow asymmetric; Type II, medium asymmetric; and Type III, wide asymmetric. The luminaires feature a sustainable modular design that facilitates fixture upgrades as LED technology advances over time.
State-of-the-art Holophane-designed surge protection extends luminaire life by protecting critical electronic components from lightning strikes and other electrical transients. This protection includes not only the LEDs, but also the drivers, photo controls and relays. The device also provides noise filtering on the power line.
For more information about Holophane's new LEDgend Roadway LED luminaire or any of the company's high performance roadway and area lighting systems, visit www.holophane.com or call 1-866-759-1577.