Nora Lighting features Decolume, miniaturized, linear low voltage lighting systems for retail sites with a range of lamp options, including LED, halogen, xenon and incandescent.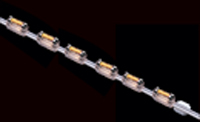 Available in any length and with variable socket spacing, the easy-to- install Decolume lighting can be used to illuminate showcases, window displays and galleries. The versatile system is also ideal for coves, cornices and under cabinet lighting.
Decolume, which is part of Nora's Accent Lighting product family, includes cables with sockets, lamps, transformers and accessories. Low voltage (12V) is recommended for short runs; 24V for longer installations. Nora Model NDSC-20 features innovative sockets that accommodate both festoon lamps and MR-11 lamp holders.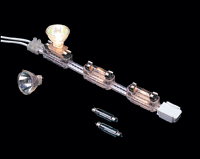 Parallel wiring means the loss of a lamp does not affect the rest of the strip. Lamp options include: .72W and 1.2W/12V LED; 5W/10W incandescent festoon; 3W/5W/10W xenon festoon; 20W halogen MR11 lamp; and 35W halogen MR11 (12V only) lamps. LEDs are available in a selection of colors.
For more information, contact a Nora Lighting showroom or call 800.686.6672. Visit the Nora website: www.noralighting.com.